For vapers, the zero risk is a smoke curtain
posté le
After the accidents that have occurred in recent months with e cigarette batteries, the dispensers oscillate between two states: aggressiveness or confidence.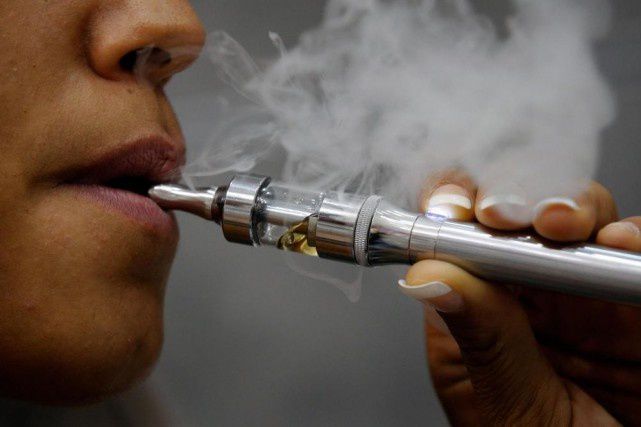 There is no such thing as zero risk,"assures the head of a boutique on rue du Taur. If we buy well-known brands and avoid the net, everything will be fine. A battery automatically means that there is a risk of overheating. So let's not leave the e cigarette exposed to the sun or in a 45° car. It's common sense.
Rue du Poids de L' Huile at the Le Temps de Vivre press conference, Medhi, specialized on the subject, distils its advice to customers:"Why such a problem of overheating? ».
He cites the example of a customer who finds himself in the rain. "He had put his e-cigarette in his tight jeans. The rubbing of the jeans created a static electricity phenomenon that caused the battery of an e-cigarette to explode, probably already faulty at first.
According to him, it is preferable for the consumer to turn to the major brands whose manufacture is framed. These high-end vaporizers are equipped with three circuit-breaker systems that interrupt the battery in case of overheating. It is also a good idea to store unused lithium batteries away from coins or keys to avoid chafing and short circuiting. Finally, another professional strongly advises in case of purchase on the Net to scan the QRcode to verify the origin and reference of the product. And thus avoid the risks of cheap manufacturing.
"No more risk than with the laptop or GPS."
On the consumer side, peace of mind seems appropriate. Simon, an e-cigarette enthusiast for the past eight months, notes "I bought it in the store. That is the only thing I have been vigilant about. But you know there is no more risk with the electronic cigarette than with the laptop or GPS ".
Stephanie has been smoking electronic cigarette for the past six months:"I'm not afraid at all. I think the new versions with a removable battery are safer. And above all, avoid exposure to the sun. It's just like the cell phone.
Thibault, a smoker for decades, has been smoking for a few months now:"It's not just a few accidents related to lithium batteries and not the e-cigarette itself - that will make me stop. Thanks to e-cigarette smoking, I have considerably reduced my consumption ". He adds:"You know, the risk of dying from a tobacco-related disease is 50%, so quitting the electronic cigarette to get back to smoking requires thinking.
---